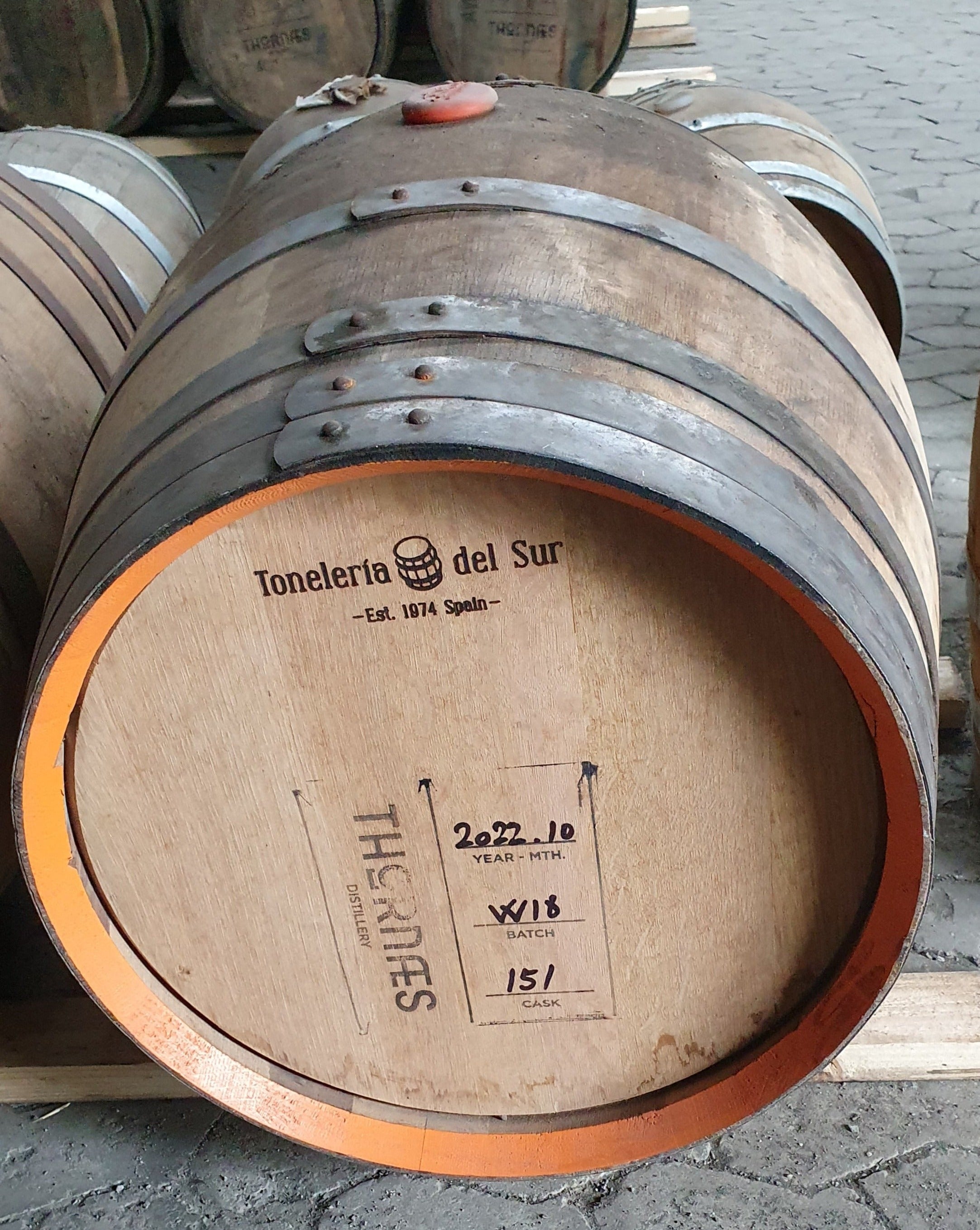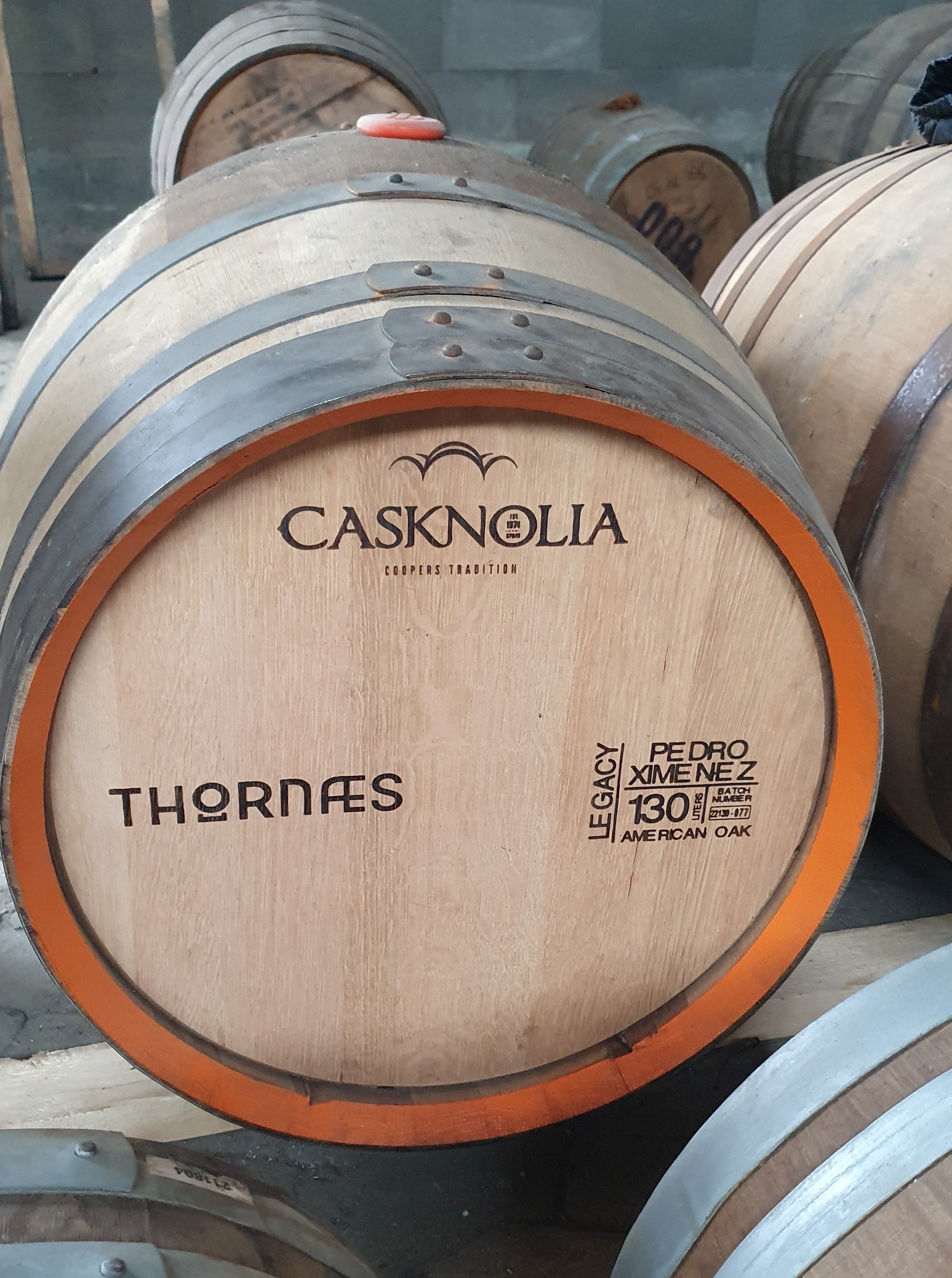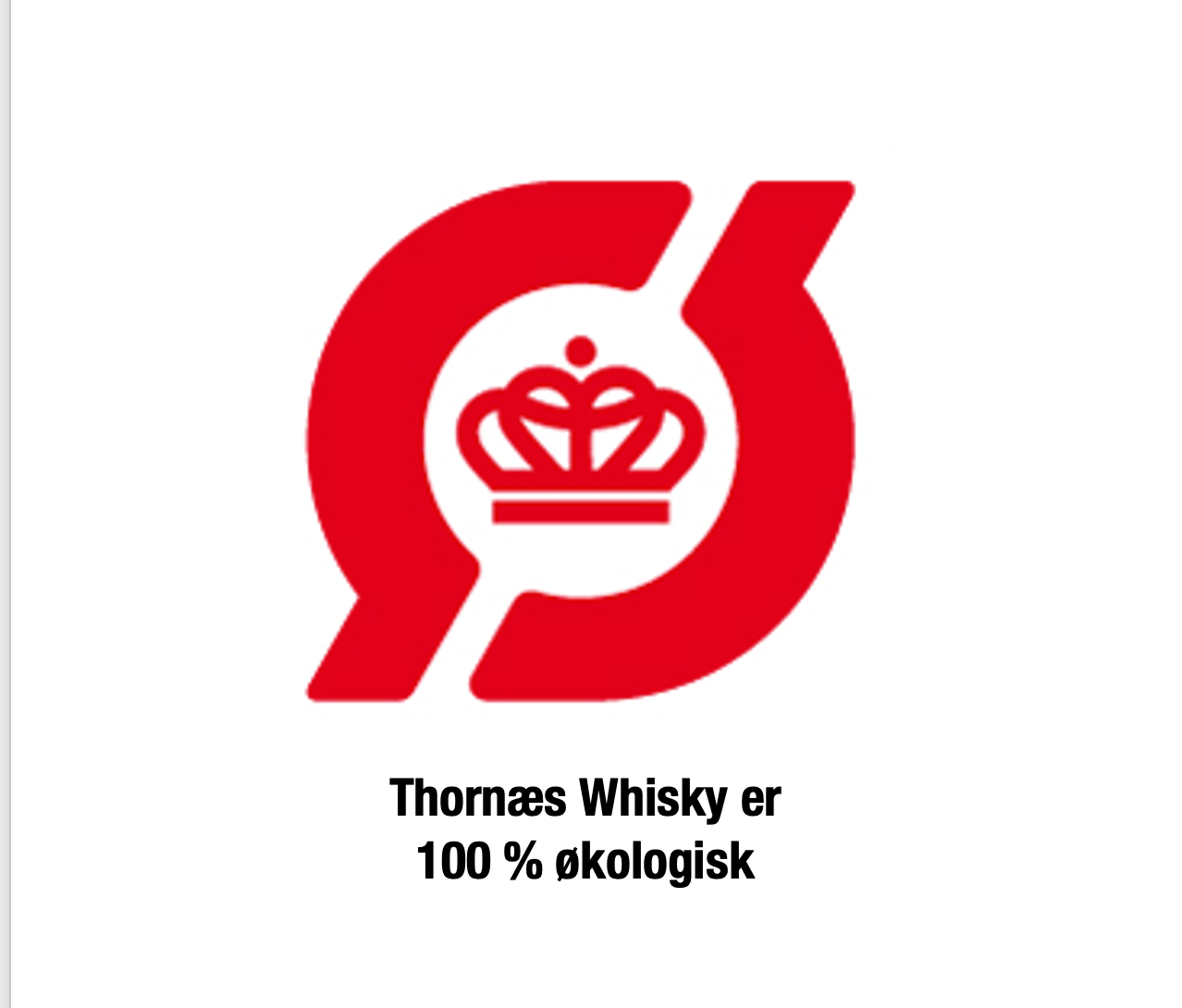 Cask share #151 - Pedro Ximenez Sherry Cask
Sale price

4.500,00 kr
Regular price
(/)
---
We have filled a 130 liter Pedro Ximenez Sherry cask of white American oak, and are now offering it as cask shares.
Pedro Ximenez is the name of a special grape which is primarily used for the production of sherry in the area around Montilla in southern Spain. The sherry is known for its deep, rounded sweetness, smoldering with raisins, dried figs, dates and dark chocolate. When the whiskey has fully matured after 5-6 years, an intense case is planned with lots of sweetness, walnuts, dark fruit, vanilla and spices.
When you buy a barrel share at Thornæs, you are automatically invited to Fadenes dag here at the distillery. Cask Day is a special day when we celebrate all the good whisky maturing in our cask warehouse. On the day there will be tastings and lots of extra info about the casks that are on the way and the whisky that is ready to be enjoyed together.
The date of the next Fadenes day will be announced on the website and in our newsletter.
About your fat share
Grain type: Organic barley malt of the variety Laureate

Malt type: Pale Ale

Growing place: Hundested, North Zealand

Cask: 130 liter PX Sherry cask

Wood type: White American oak

Filling time: 6 October 2022
Fill strength: 61.5% alc/vol.
Age at bottling: 5-6 years.

Your share includes
Four liters of finished whisky, equivalent to eight bottles of 50 cl. tapped at cask strength.
Botting of 50 cl. bottle with cask label
100 ml. raw spirit v. 61.5% alc./vol (cask filling strength).
Invitation to Fadenes Dag, which is held once a year here at the distillery.
All taxes and charges.
______________________________________________________________
Bottles are collected at the distillery, or sent against freight. Shipping abroad by agreement. The general rules and conditions for the purchase of casks and cask shares can be found in our cask share programme, Thornæs Cask Owner's Club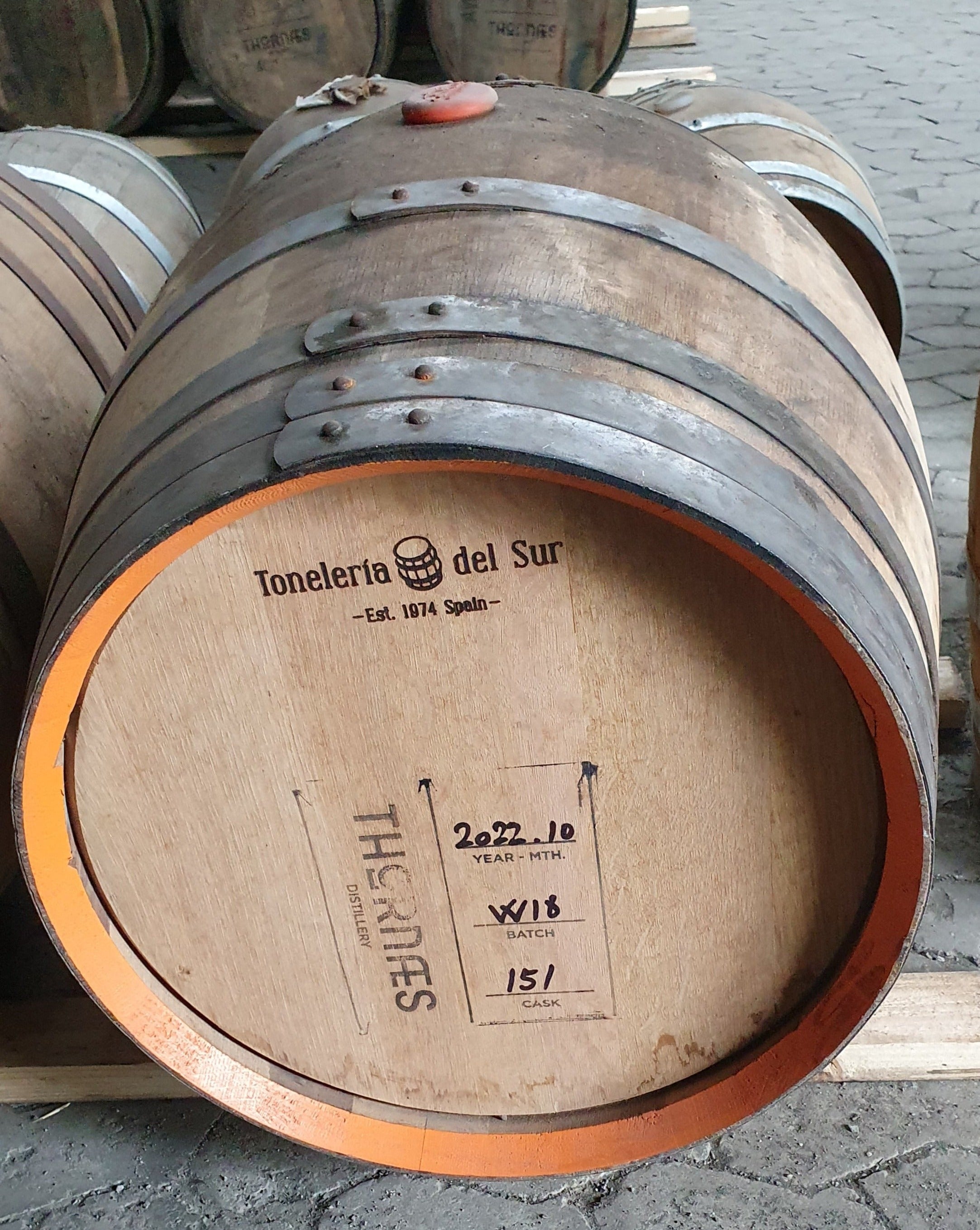 Cask share #151 - Pedro Ximenez Sherry Cask
Sale price

4.500,00 kr
Regular price
Choose options